Environment
Back
Senior/Principal Acoustic Consultant
Fehily Timoney and Company (FT) has an exciting opportunity for a Senior/Principal Acoustic Consultant to join our Acoustics team. Ideally based in our Dublin office, although other offices in Cork and Carlow may be considered.
We have a broad portfolio of projects across our market sectors – environmental, renewable energy, transportation, and infrastructure, which provides a wide range of career development opportunities. Leading FT's Acoustics team you will work on a wide range of interesting and challenging projects.
The ideal candidate will have experience of contributing to proposals and providing expert advice to clients on acoustics across a range of sectors. We are seeking personnel with the ability to demonstrate experience scoping, resourcing, and delivering complex and challenging acoustics projects. You will have a strong track record of working in acoustics and preferably have experience of a range of acoustics commissions from small projects to major multi-disciplinary projects covering sound, noise, and vibration (SNV) technical areas. You will have a solid background in acoustics, be innovative and willing to exploit the latest technologies but can explain acoustics to a non-technical audience.
FT's Responsibilities
You will lead a wide range of acoustics projects covering environmental acoustics, renewable energy acoustics, transportation acoustics, and occupational noise and vibration.
You would have responsibilities for the development and mentoring of junior staff, including line management.
Skills / Qualifications
Preferred Qualifications
A degree (1.1 or 2.1) (and preferably a post graduate qualification such as a Masters, PhD) in acoustics or relevant technical disciplines (e.g. Physics, Maths or Engineering)
MIOA/FIOA.
Chartered status or evidence of working towards this
Minimum Requirements
Have a thorough understanding of the Environmental Impact Assessment process regarding Noise and Vibration (N&V);
Be technically capable to scoping and determining onsite noise monitoring requirements;
Be technically capable to review N&V assessment;
Previous experience in environmental noise and vibration assessment of renewable energy and transportation projects and a have good understanding of noise and vibration related health impact assessment and be able to lead such projects;
Previous experience in wind energy project is essential performing Directional Analysis, Tonal Assessment, developing Curtailment Strategies and the Assessment of Amplitude Modulation;
Experience of providing expert advice to clients on all noise related projects requirements;
Experience of undertaking environmental acoustic modelling using Predictor Noise Modelling Software and MATLAB, Labview and SvanPC++ is desirable;
Lead the acoustic input, undertake predictions and write reports on a range of EIAR projects, be fully conversant with the following relevant standards and;

International Standard ISO 9613-2: 1996 Attenuation of sound during propagation outdoors, Part 2: General method of
Wind Energy Development Guidelines, Department of the Environment, Heritage and Local Government (2006) – as superseded by pending
UK Department of Trade and Industry (DTI), ETSU-R-97, The Assessment and Rating of Noise from Wind Farms (1996)
UK Institute of Acoustics', A Good Practice Guide to the Application of ETSU-R-97 for the Assessment at Rating of Wind Turbine Noise (2013) and supplementary notes
British Standard BS 5228 Part 1:2009+A1:2014 Code of practice for noise and vibration control on construction and open sites Part 1: Noise
British Standard BS 4142:2014+A1:2019, Methods for Rating and Assessing Industrial and Commercial Sound
ISO 1996-1:2016 Acoustics — Description, measurement and assessment of environmental noise — Part 1: Basic quantities and assessment procedures
ISO 1996-2:2017 Acoustics — Description, measurement and assessment of environmental noise — Part 2: Determination of sound pressure levels
EPA, Guidance Note for Noise: Licence Applications, Surveys and. Assessments in Relation to. Scheduled Activities (NG4).
CRTN – Calculation of Road Traffic Noise
Manage own workload to make time available to accelerate the development of technical skills in more junior staff, including being available to provide on the job advice and instruction and to develop new lines of work or smarter ways of working.
An attractive remuneration package will be offered to the successful candidate including a competitive salary, shorter working Friday, medical benefit and professional body support. FT is an equal opportunities employer, our company culture champions diversity, inclusion and employee wellbeing through ongoing programs. FT encourages continuous professional development, creativity and flexibility. All CV's are treated in the strictest confidence.  Please submit your application by e-mail to careers@ftco.ie.
#IJ
see our experience
Environment
Why join FT
"I'm glad to have completed an engineering internship with FT. The breadth of experience gained, mentorship received and company culture made it a very rewarding experience."
Dylan Whelan
Engineering Intern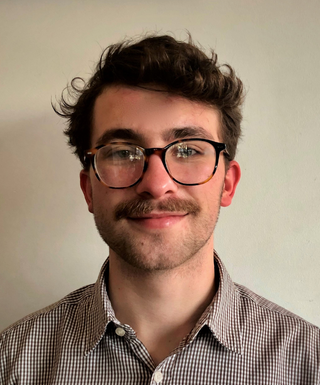 Why join FT
"The opportunities and experience I have gained from working as part of the FT team has encouraged and very much supported my growth as a Geotechnical Engineer."
Emily Archer
Senior Project Geotechnical Engineer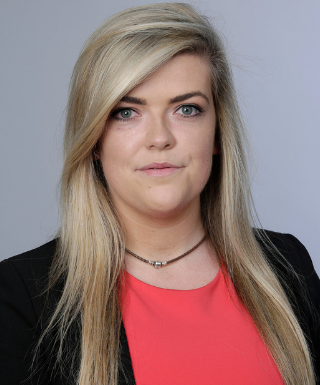 Why join FT
"As a Principal Engineer I have worked on major projects both nationally and internationally. I would highly recommend FT as a company working on best-in-class projects in an organisation where your impact is noticed and rewarded."
James O'Neill
Principal Engineer
Why join FT
"Since joining FT in 2019 I have very rapidly and significantly expanded on my previous knowledge and experience. Working within a highly skilled and confident multidisciplinary team of experts has undoubtedly been a major positive of my experience in FT to date."
Eoin O'Connor
Project Scientist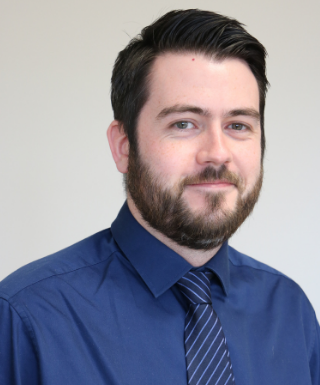 Why join FT
"As a Principal Ecologist I lead a team of eight ecologists with a wide range of expertise in the discipline. FT has provided our team with excellent support and training opportunities through ongoing CPD along with both practical and technical experience through the many high profile projects we have worked on."
Jon Kearney
Principal Ecologist