Ballyragget Historic Landfill Remediation
Waste and Resource Management
Location:
Ballyragget, Co. Kilkenny
Client:
Kilkenny County Council
Overall Project Value:
€1.2M
Brief Description
Ballyragget Historic Landfill is a privately owned site. It is a former sand and gravels quarry, which was later operated by Kilkenny County Council for the disposal of municipal waste in the late 1980s. The Environmental Protection Agency issued a Certificate of Authorisation for the site in October 2018. The certificate of authorisation set out the proposed remediation works required at the site.
The remediation works included:
General site clearance
Excavation and regrading of existing cap material to achieve formation level
Placement of passive gas collection system
Installation of a 1mm LLDPE liner capping layer
Placement of sub-surface drainage system
Construction of surface water filter drains
Importation and placement of subsoil and topsoil capping material
Landscaping
Fencing
View More
Close
FT Responsibilities
Fehily Timoney and Company (FT) was retained to complete the detailed design and implementation of the remediation plan presented in the Certificate of Authorisation application. Works included the detailed design, specification and procurement of the works, tender assessment, contract management, handover of completed works and preparation a validation report following completion of the remediation works. FT also undertook the role of PSDP for the duration of the works.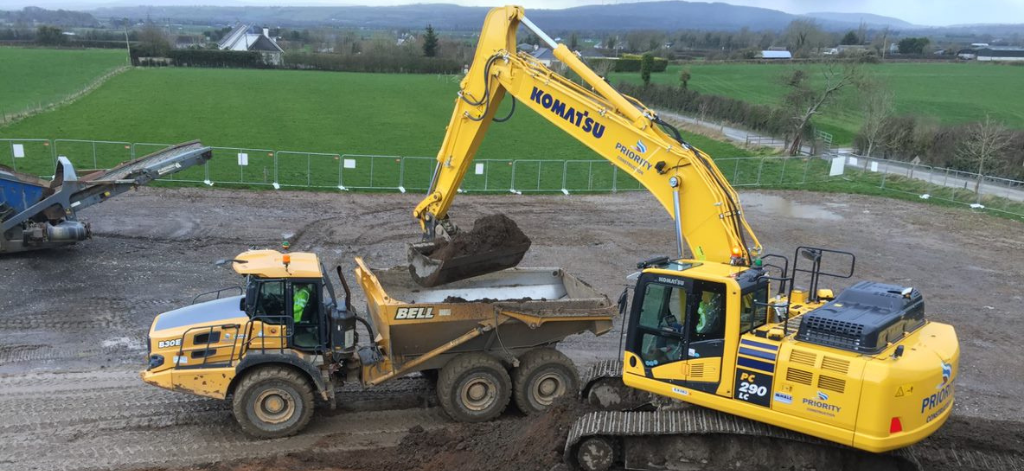 Project Statistics

23,000m²
Approximate Capped Area

1.2 km
Approximate length of drainage pipes installed

6
6 No. Passive Gas Ventilation Stand Pipes