30 Apr 2020
Strengthening supplier relationship during COVID-19
Overview
---

In the uncharted territory with the COVID-19 pandemic, Cork printing supplier Hacketts made it clear that this is the time to demonstrate leadership, reach out, and go above and beyond for their customers.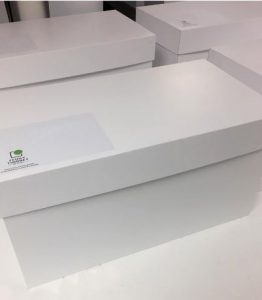 FT was appointed by a client to lodge a planning application and deliver to local authority. The Hacketts production team of Brian O'Loughlin, Alison Hyland, Darek Witiszak, Shane Lucy, Vincent Ryan and Grey Daly provided valuable customer service, ensuring professional technical print quality.  Hacketts driver, Noel Daly, delivered and lodged the application, on behalf of FT and our client, on time.
FT Planner, Crystal Leiker who led the project deliverable said Hacketts went out of their way.
"Given the Covid restrictions, their ability to travel when the rest of us are in lockdown was invaluable, and they didn't hesitate to do so, to ensure that we all stay running. To me that motivation is invaluable."
Hacketts has been FT's printer supplier over several decades, and our relationship with them continues to grow. Their quality and reliability of service delivery, professionalism and offering to support their customers when times are most difficult are commendable.