26 Jun 2020
Great Southern Greenway Construction Work begins in June
Overview
---

FT was awarded a contract by Limerick City and County Council to prepare the necessary design, tender and construction documentation and to provide site supervision, contract administration and PSDP services for the Limerick Greenway.  As Employers Representative, FT oversaw the appointment of the multimillion contract to Roadbridge to complete Phase 1 of the Improvement Works. The project involves works to over 40km of existing greenway route which runs from Rathkeale to the Kerry border.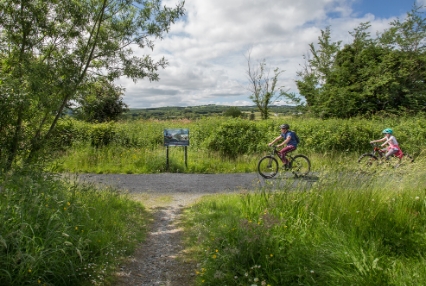 The main components of the works included in Phase 1, beginning in June 2020, are:
Widening and resurfacing of the existing trail
Drainage upgrades
Upgrade of farm crossing points
Repair of pedestrian bridges
Improvements to public and private road junctions
Construction of various ancillary works
The entire 40km route will include a 3-metre wide asphalt surface once the project is completed.
The project is being funded by Limerick City and County Council and the Rural Regeneration & Development Fund. The work will be completed by June 2021.
The project is an exciting opportunity for FT to contribute to the transformation of rural areas, with a consequent increase in the number of people using the Great Southern Greenway as a visitor experience and as a recreational amenity.
Click here for FT's civil infrastructure team experience.