23 Jun 2023
FT donates to Rainbow Club
Overview
---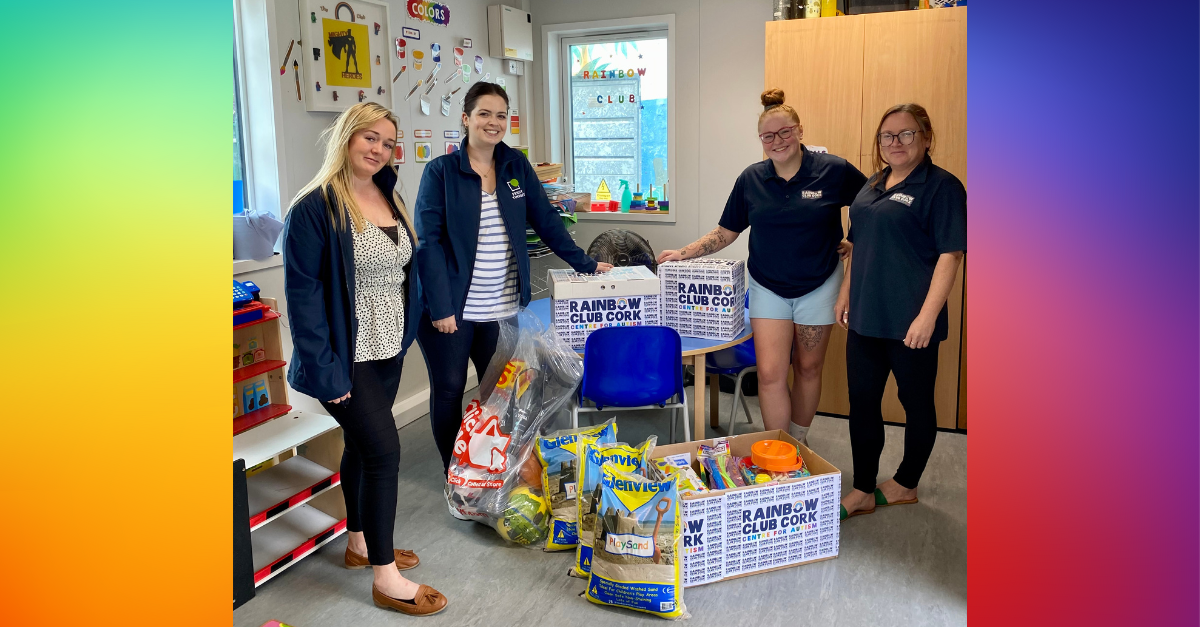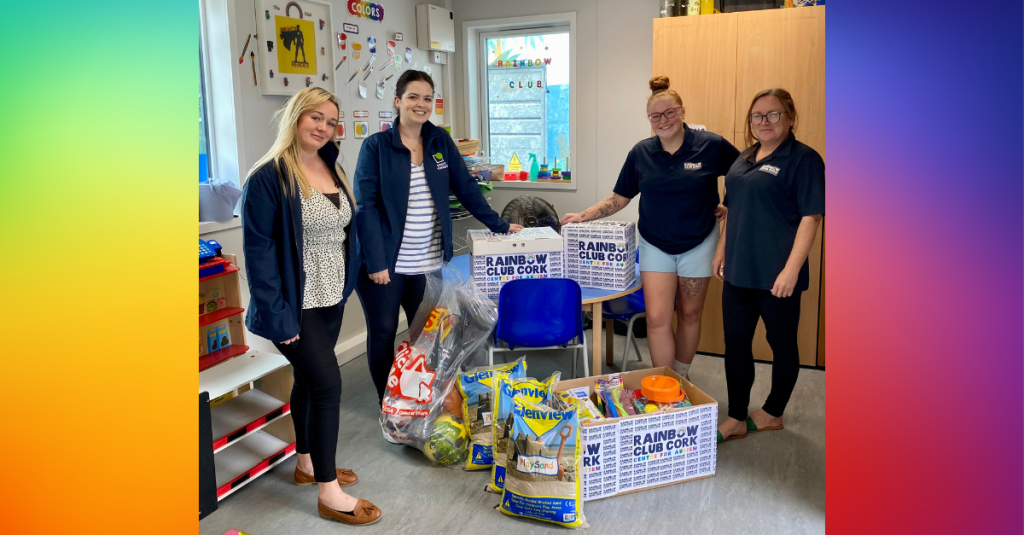 Today representatives from FT visited the Rainbow Club to meet Molly Dennehy O'Mahony, Chief Operating Officer and Emma O'Sullivan, Club Manager. FT presented to the Rainbow Club a donation of supplies and took a tour of their amazing facility. The Rainbow Club is a professional autism service provider that supports children, teens and young adults (and their families) living with autism by bridging the gap in services and activities so that they can reach their full potential. It is the only facility of its kind in the country with over 1,240 children utilising the services every week!
The Rainbow Club provides support for different ages and interests, and are always looking for supplies of donations. During the month of June FT staff across our offices donated various art materials, sensory toys, messy play supplies, sports balls, games, yoga mats, play sand, and much more!
FT has a longstanding tradition and are proud to support charities locally and nationwide. The Rainbow Club is one of four charities FT staff have chosen to support in 2023. Well done to all at FT for your generous donations!