Rosspile Solar Farm
Energy & Planning
Client:
Highfield Solar Ltd.
Overall Project Value:
€100,000
Brief Description
Fehily Timoney & Company (FT) have completed a planning application for Rosspile Solar Farm in partnership with Highfield Solar Ltd.
Rosspile is a ca. 75MWp ground mounted solar PV scheme on a site of approximately 153 hectares in County Wexford.
The project consists of solar photovoltaic panels on ground mounted steel frames, an electrical control building and associated compound, inverter/transformer stations, underground power and communication cables, boundary fencing, internal access tracks and associated drainage infrastructure, CCTV cameras and all associated site services and works.
The project also incorporates significant battery storage on site as part of its design.
View More
Close
FT Responsibilities
FT carried out all environmental assessments for the project as well as preparing the planning application documentation on behalf of HSL. The comprehensive environmental report included assessments of potential impacts on hydrology, water quality, biodiversity, traffic and transportation, population and human health, cultural heritage, landscape and visual, and glint and glare.  A Natura Impact Statement accompanied the planning application.  A detailed Outline Construction and Environmental Management Plan (oCEMP) also accompanied the planning application.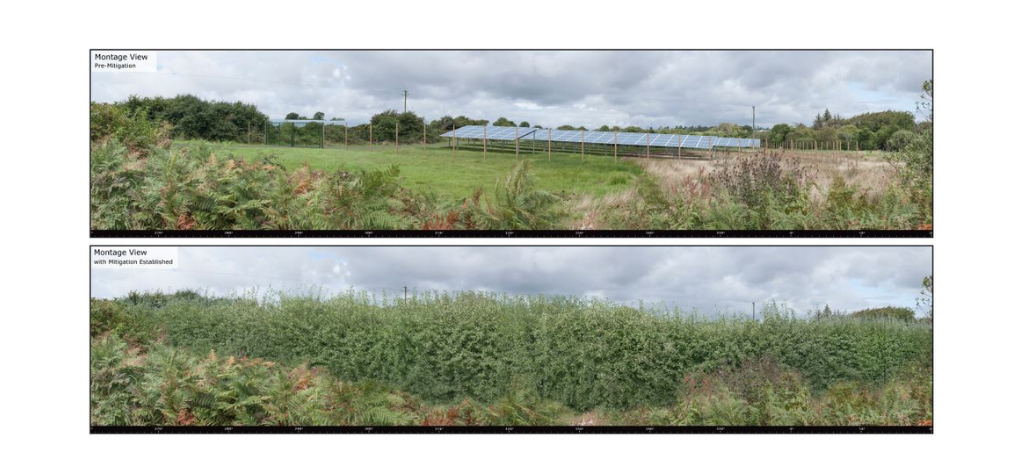 Project Statistics

153
Cover an area of 153 ha.

75
ca. 75MWp ground mounted solar PV scheme

€100,000
€100,000 value of contract