Infrastructure
Back
Structures Design Site Representative
Fehily Timoney and Company (FT) is one of Ireland's largest Irish owned consultants with centres of excellence in Civil Infrastructure, Waste & Resource Management and Renewables. FT provides design and contract management services for the construction of infrastructure projects such as roads, bridgeworks, rail, solid waste facilities, renewable energy, drainage, water and wastewater treatment facilities, airports, tunnels and gas pipelines.
FT is looking to recruit a Structures Design Site Representative (DSR) team for a major highways interchange improvement scheme in Cork, involving direct road links, a grade separated junction, roundabouts, 12 major bridges, culverts, drainage, earthworks and environmental works. The project will run for approximately the next 1.5 years. This opportunity offers the chance to have a high-profile role on a major highways project in the South of Ireland, followed by potential positions on other high-profile infrastructure schemes.
FT's Responsibilities
Carry out daily inspections and keeping of daily site diaries
Reviewing and approving materials submissions from the Contractor
Reviewing of the Contractors' method statements
Reviewing and approving inspection and test plans
Raising non-compliance reports
Supervision of the construction works on site
Witnessing of key stages of the construction works
Advising the designer of any design defects noted
Ensure construction is carried out in accordance with the Works Requirements and Contract
Liaise with the design team on any design related matters
Representing the designer at site meetings when required
Skills / Qualifications
Degree in Civil or Structural Engineering or equivalent professional qualification
At least 10 years of post-graduate experience in large civil engineering projects
Experience working as a Design Site Representative Inspector or Resident Engineer on highways & structures projects
Experienced in the construction of two span precast concrete beam and reinforced concrete slab bridge structures, culverts and retaining walls
Experience working in a Consulting Engineering or similar company
Excellent communication, management and organisational skills required
Experience working and co-ordinating with technical specialists and engineers
Key requirements include efficient work methods, functioning both as part of team and on own initiative
Experience organising and delivering complex tasks involving multiple parties within a short timeframe
An attractive remuneration package will be offered to the successful candidate. FT is an equal opportunities employer, our company culture champions diversity, inclusion and employee wellbeing through ongoing programs. FT encourages continuous professional development, creativity and flexibility. All CVs are treated in the strictest confidence. Please submit your application by e-mail to careers@ftco.ie or alternatively, by post to Fehily Timoney and Company, Core House, Pouladuff Road, Cork, T12 D773.
see our experience
FT provide our clients with a 'one stop shop' in the role of Clients Representative for roads projects.  A fostered partner approach of blending technical knowledge and experience with a customised project team allow for the continued success of projects for our clients.  Our clients include local authorities and the Transport Infrastructure Ireland. 
Read More
Infrastructure
Why join FT
"Working at FT provides me with the opportunity to participate in a variety of projects, as well as with support and guidance to advance in my career and professional development."
Ana Solano Martin
Project Engineer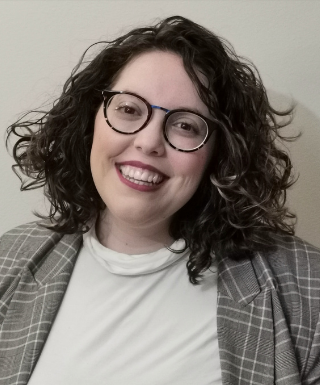 Why join FT
"Continuous professional development, mentorship and the opportunity to work on a wide range of projects has help me development my skills as a planning consultant over the past 4 years with FT."
Eamon Hutton
Senior Project Planner
Why join FT
"The opportunities and experience I have gained from working as part of the FT team has encouraged and very much supported my growth as a Geotechnical Engineer."
Emily Archer
Graduate Geotechnical Engineer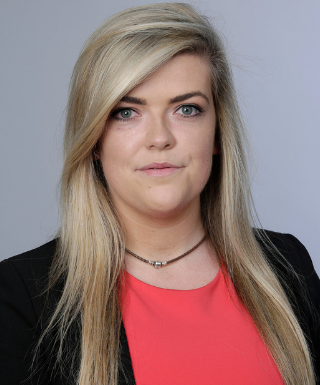 Why join FT
"As a Principal Engineer I have worked on major projects both nationally and internationally. I would highly recommend FT as a company working on best-in-class projects in an organisation where your impact is noticed and rewarded."
James O'Neill
Principal Engineer
Why join FT
"Since joining FT in 2019 I have very rapidly and significantly expanded on my previous knowledge and experience. Working within a highly skilled and confident multidisciplinary team of experts has undoubtedly been a major positive of my experience in FT to date."
Eoin O'Connor
Project Scientist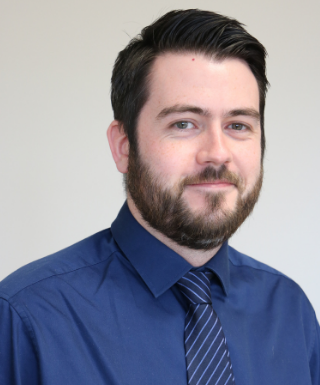 Why join FT
"As the Principal Ecologist I lead a team of eight ecologists with a wide range of expertise in the discipline. FT has provided our team with excellent support and training opportunities through ongoing CPD along with both practical and technical experience through the many high profile projects we have worked on."
Jon Kearney
Principal Ecologist